"Children see magic because they look for it."
― Christopher Moore, Lamb: The Gospel According to Biff, Christ's Childhood Pal
From a child's perspective, the world is a remarkable realm of discovery. Children are visual learners. They are constantly aware of their surroundings. They are able to notice things adults take for granted. They see everything with eyes filled with wonder, taking in brand new things each and every day. This is precisely why images are so important.
Youngsters are attracted to all types of illustrations. Engaging graphics can help to ignite their interest in any story. As a child, I fell in love with the artwork of Louis Darling–who illustrated several of Beverly Cleary's children's books from 1950 until his death in 1970. His illustrations helped bring the characters and their adventures to life for me as a young reader. Subsequent reprints used different illustrators and they just didn't hold the same degree of magic for me: the connection to them was emotional. Those updated illustrations, however, will most certainly spark the imagination of a new generation of children. ‍
‍
The Right Visuals Make Connections That Last
Finding the right illustrations is as important as finding the right voice in your story. They go hand in hand when, for example, crafting children's books. A child will remember a story and delight in the process of reading.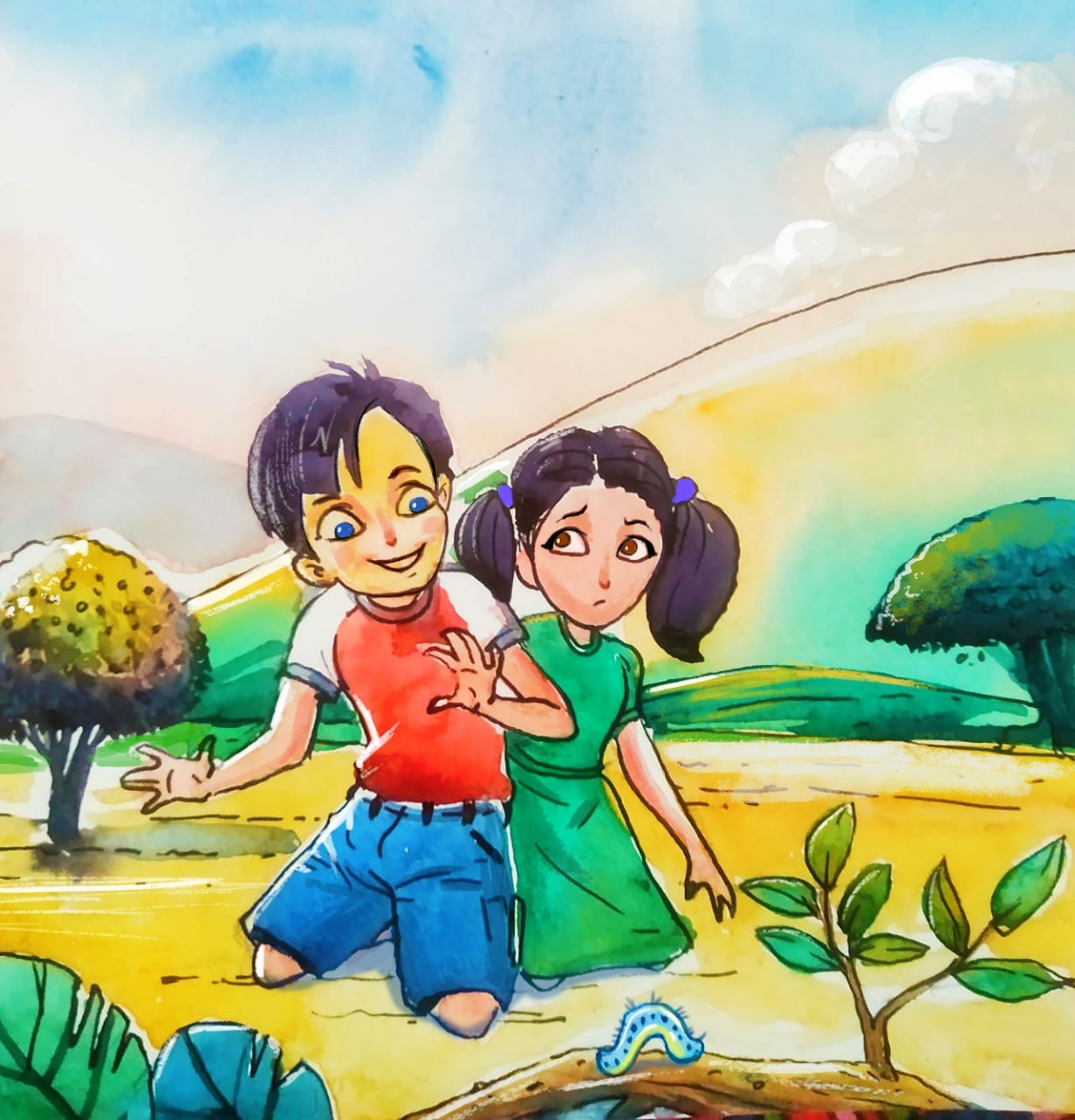 Children see far more elements of a story within an illustration. What they see and associate in the graphics can take them beyond the text. "Small children are astoundingly flexible visual readers – they can take in packed scenes just as easily as bold, simple images; they can follow adventures in silhouettes against bright backgrounds and turn without a flicker to the comic-like abstractions of Mr. Men. This openness is on a par with their acceptance of magical transformations, upside-down houses and flying through space, and their tendency to anthropomorphize everything, from rabbits to trains and from dinosaurs to umbrellas. They know no boundaries. They also linger over pictures, with a time-defying immersion that grown-ups tend to lose…the lively visual awareness of childhood." (The Guardian)
Illustrations That Engage
Pictures tell stories in a way that text alone sometimes cannot, especially to a child learning how to engage with printed language. "Illustrations in a picture book help children understand what they are reading, allowing new readers to analyze the story. If children are having difficulty with the words, the illustrations can help them figure out the narrative, which can increase their comprehension…boosting beginner-level vocabulary skills, introducing sentence structure and developing story analysis." (Ebsco)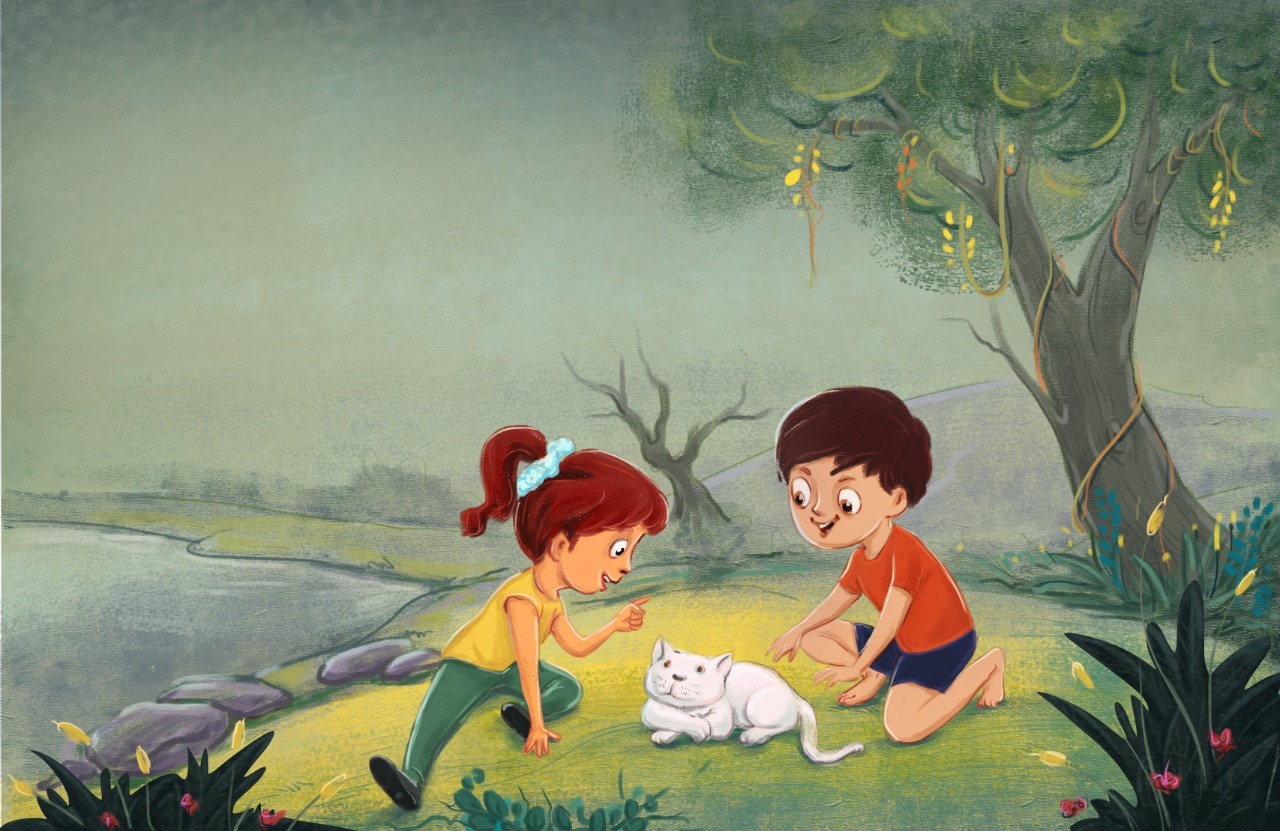 Illustrated children's books "allow teachers and parents to spend time discussing the story, pictures and words. This gives young readers confidence and allows them to talk about what they see on the page, what happened in the story, what the characters are doing and which events have unfolded." (Ebsco) These connections between text and graphic connect, in other words, to the reader from the most fundamental stages of development.

It's a phenomenon that carries into adulthood. Effective visuals that have an emotional connection can significantly strengthen the impact of any messaging–whether the reader is 7…or 70.
The Symbiosis Between Written and Represented Ideas

The art services team at Hierographx understands the significance of finding the right visual messaging to help tell stories in a way that provides a platform for learning, discovery, and emotional connection through graphic arts. Our art services can provide various mock-ups to allow clients to choose from countless visual styles. They custom tailor the design and we consult with clients through each phase of development.
For the work of any graphic artist, the goal is to provide illustrations that belong to the story. Perfectly aligned visuals that entice and excite readers young and old–the same way this young reader is still drawn to the stories of Beverly Cleary through the artwork of Louis Darling–can leave lasting impressions.
Graphic Arts and Illustrations With Hierographx
The art services team at Hierographx consists of award winning artists with decades of experience in all facets of graphic arts. We help clients visualize their story from concept to creation…awakening the magic of childhood. Next stop: Imagination Station!